We're halfway through my office makeover for the Fall 2020 One Room Challenge, and boy, do I have a Week 3 update for you! Here's what I've learned from the last few weeks of sharing this room with all of you – you're really not into the framing, electrical, and drywall phases of a project. 🤣  And you know what? Neither am I! When I started this makeover in the middle of August I really thought I would be done in a month. Famous last words. 🙄  After so many delays and setbacks during every phase, I'm so ready to get back into my office and back to work at full steam. This week I'm sharing the more exciting parts of what will be installed for the finished design.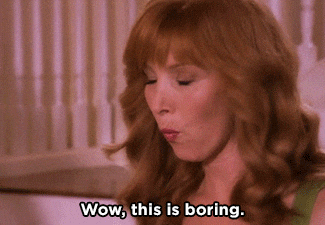 GET CAUGHT UP
If you clicked through from the ORC site, howdy! I'm Shaun Crha (sir-ha), an interior designer in Long Beach, CA. Check out my previous One Room Challenges for my laundry room and primary bedroom renovations. My husband, Sean, and I are currently updating our 1930 Spanish bungalow – the Crhacienda! We've already finished the following spaces: our dining room, laundry room, front garden, our bedroom, and a completely new guest house (the Casita). Thank you for joining us as we tackle my home office! If you're trying to catch up on everything be sure to visit my Week 1 post (before pictures, inspiration, and moodboard), Week 2 (design plan, demo progress, electrical).
SETBACKS
We've had a number of obstacles to keeping the room on schedule. Here's just a few:
The new electrical took longer than expected. The electrician found some things that weren't to code and they had to be fixed. In total we added 12 new light fixtures (2 recessed fixtures, 1 gimbal in the barrel vault, 2 under-cabinet lights, 4 flush mount fixtures, 3 wall sconces), switches for all of those, and 6 new outlets.
We found structural problems. If you watched my IG stories (or the saved highlights) you saw how the old 1/2 bathroom had undermined the floors. Above the barrel vault we also found that the rafters weren't supported properly. Who needs structural integrity? Ugh. We do. So another fix that spent more money and time to prevent the ceiling from sagging.
Our original drywall installer had surgery. An unexpected surgery took our drywall hanger off the job for 3 weeks. He's okay now, but things like this happen. I couldn't have done it without a Hail Mary from one of my client's contractors who had one of his drywall crews out to my house quickly so we wouldn't lose a month of progress. You can read that as: $$$.
COLOR SCHEME
I start every design project by finding that ONE THING that will launch the entire plan, something so special and cool that I love and want to add or enhance (if it's already in the home). That's the magical sexy part of design that most people think of. For me, it was this gorgeous tree of life fabric.
This is the fabric that started it all! I wanted something graphic, colorful, and playful for the office to bring in energy. The pattern feels traditional and at the same time fresh because the scale is large. The teal and green reminded me of verdure tapestries and that's eventually the tone I pulled for the trim, door, and window color in the office.
PAINT
I talked about this on my Instagram stories, but I am constantly relying on my color theory knowledge from design school. If you're new to color theory, a great tool is Adobe Color. I started with paint samples by pulling from the blue/green family in the fabric. Most of my designs pull from tertiary colors on the color wheel; think blue-greens or red-oranges or red-violet. So much of selecting the "right" paint color depends on the undertone.
In my case, I was looking at colors that would be complimentary to the blue-green tone of my trim color, Dunn Edwards' Dark Shadows. If you find yourself looking for a complimentary color, go directly across from it on the color wheel. In my case, it was red-orange. That sent me on the hunt for a warm neutral color that had red and orange undertones. After sampling a few more colors, I landed on Dunn Edwards' Alabaster. It's technically in their white color family, but when you compare it to true white it reads more in the peach, rose/blush, beige tone. It adds just the right amount of coziness to the room while still feeling light and looks great against the rusty velvet sofa cover.
PROGRESS
You can really get a feel for how warm the room is (left) when you compare it to the hallway that I painted in Dunn Edwards Whisper (right). Everything got primed first – walls, ceilings, doors, windows, and trim. We decided to paint the ceiling the same color as the walls but in a flat finish, and the walls are in a velvet finish. Painting the ceiling really created an enveloping effect which I love.
There's a level of maturity without being precious or serious that is pretty much a definition for my life at this point. I can't wait to see the window trim next to the drapery fabric. It's a warm linen with some texture that is going to feel so luxe. More on those next week.
WHAT'S NEXT
In Week 4 of the office makeover you'll get to see the cabinets installed, they're a beautiful washed oak finish and fingers crossed that the countertop will be installed by then too. I'm also going to share more of the finished lighting fixtures and you're going to die when you see them!
STILL ON THE LIST
My floating desk with feature wall, the art and dealing with the TV situation, and the custom ottoman I'm working on with the tree of life fabric. Here's a little preview of that to entice you back for Week 4.
THANK YOU TO MY PARTNERS
I'm working with some incredible sponsors and partners for this room and I owe them a huge thank you for making this project possible. DISCLAIMER: Wrensted Interiors contains some contextual affiliate links. I only recommend products or services I use personally and feel my readers will enjoy. All opinions are 100% mine.