Tired of cold mornings and chilly nights? Yeah, me too. I'm usually running extra space heaters during the Winter months just to keep the chill away. But there's a secret to cozier morning coffee and evening movie watching that's seriously inexpensive. You can get the same benefits, but with a radiant heat alternative without all the expense of remodeling.
UNDER-RUG RADIANT HEAT PAD
While I realize that Winter in Southern California is very moderate, for about 3 months I get tons of use out of this DIY solution. Some of you live in much colder climates where you could use this much longer every year. Or you could me like me with cold feet all the time and you'll want to use this all year round! We've incorporated this heat hack into our homes for the last 8 years, and as long as you've got an outlet you can too. Have I piqued your interest?
You're going to want one under your desk, in your living room, in your bedroom – DIY radiant heat pads for every room! I bought this Under Rug Space Heater and a Programmable Outlet Thermostat from Amazon, and I've never regretted it. You can buy the heating pads in larger sizes, or in a runner size for smaller areas.
SHOP THIS POST

DISCLAIMER: Wrensted Interiors contains some contextual affiliate links. I only recommend products or services I use personally and feel my readers will enjoy. All opinions are 100% mine.
See more of this project.
PROGRAMMABLE THERMOSTAT
Thanks to the plug-in programmable thermostat, you've got a perfect radiant heat hack so you can wake up in the morning and enjoy your coffee in the living room as your heating pad warms your feet. Bonus – your dogs will love it too as it heats up their beds. I've observed that while most of the heat disperses about a foot above the ground, the heating pad helps raise the ambient temperature in the room the longer you leave it running.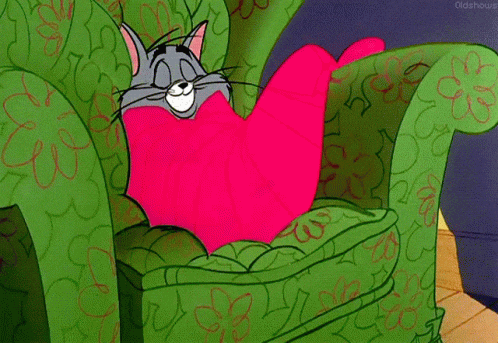 GET COZY
So what are you waiting for? It's time to get cozy and enjoy warmer rooms through the coldest months of Winter. It's the perfect radiant heat alternative you never knew you could have in your own home. Just be sure to follow the instructions for your heating pad and be sure to use a rug pad under your rug too. Most of the radiant heat pads are safe for most flooring, but it's not worth the risk.
Check them out on Amazon: Under Rug Space Heater | Programmable Outlet Thermostat