Don't call it a comeback, because I never left! It's time to kick off the Fall 2020 One Room Challenge and I couldn't be more excited. I didn't even think I'd be here after the whirlwind that was my Spring primary bedroom makeover. I still can't believe how well it turned out and how much I love it every day! The room was even featured in Rue Magazine (still pinching myself)!! This will be my third consecutive One Room Challenge, and just one year ago I was starting my laundry room remodel. I told myself I wasn't going to jump into another project so soon but I just 👏🏻 can't 👏🏻 help 👏🏻 myself 👏🏻. I'm in desperate need of an upgraded home office and I'm sharing the process with all of you over the next 6 weeks.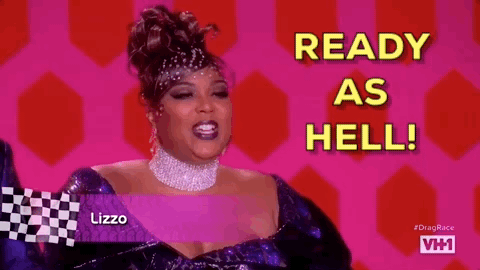 If you clicked through from the ORC site, howdy! I'm Shaun Crha (sir-ha), an interior designer in Long Beach, CA. Check out my previous One Room Challenges for my laundry room and primary bedroom renovations. My husband, Sean, and I are currently updating our 1930 Spanish bungalow – the Crhacienda! We've already finished the following spaces: our dining room, laundry room, front garden, our bedroom, and a completely new guest house (the Casita). Thank you for joining us as we tackle my home office! 
WHY THE OFFICE
My office is long overdue for a makeover! When we first moved in we were focused on creating a den/family room since we don't like having a t.v. in our main living room. It just doesn't work with the way we entertain, and we like having a cozier space to watch movies and relax. It's definitely a luxury to dedicate an entire spare bedroom to television, but it works for us. As my interior design business has grown over the last three years I've outgrown the small corner of our third bedroom. In fact, I'm bursting at the seams but it doesn't make sense for me to lease office space elsewhere from a safety and financial perspective quite yet. If you want to see exactly how much I've outgrown the space, check out the unfiltered preview over on my Instagram stories and my highlights.
THE CRHACIENDA
For those of you who are new here – we named our home the Crhacienda as a combination of my last name, Crha (pronounced sir-ha) and the word Hacienda. Here's a little reminder of how the house is laid out. Having the office/den at the back of the house has been nice since it's quieter and has a nice view of the garden. Our 1930 Spanish Bungalow has been through a lot over the years, and no where is it more obvious than this awkward room. Thanks to old floor plans we discovered that this area has been hacked together with the parts of several different rooms over the years including: the house's original bathroom, a powder room addition, a hallway, and a breakfast/sun room. Aside from the original wood windows, there's very little character left in this room. It makes for an underwhelming and weird space that doesn't make sense with the rest of the house. Now that we've started bringing some charm back in other renovations, we're ready to take this room from blah to ooh la la!
THE OFFICE TODAY
From the looks of this photo, you're probably wondering why we're touching the room at all. Well, keep scrolling because you're going to see everything on the other side of the room that isn't so put together. We've made some improvements to the room since we moved in which I shared in this blog post. Be sure to check it out to see more of the room when we first moved in and a few photos from before the house was flipped. We painted the room and decorated it on a tight budget so we could use it right when we moved in.
It's a disaster on the other side of the room. We took out some cheap and ugly sliding closet doors because it was impossible for me to use for my office storage. With the doors gone any sense of peace and tranquility went with them. I can get to the shelves faster, but it looks like a hot mess and I need better organization. See that office chair peaking out from around the corner?
DESIGN HQ + PODCAST STUDIO = CREATIVE OFFICE SPACE
Welcome to my office nook! This little corner serves as HQ for Wrensted Interiors and, as of April 2020, it's also a studio for the Hot Young Designers Club Podcast. My design BFF, Rebecca (Studio Plumb) and I co-host the podcast. It's focused on helping interior designers with the practical, logistical, and emotional sides of running their business. If you're interested in the design world, or already working in the design world we've got you covered. It's been so much fun to see it grow, but I've quickly run out of room for both businesses in this tiny space.
Nothing works here. That other awkward closet that we removed the doors from? Ugh. This area gives me so much anxiety that I usually end up working at the dining room table or on the sofa. When I do work from the sofa I like to call it my "creative office". I get to pretend I work at Facebook or some other tech company where they have a barista in the lobby. In the mean time, it's a hot mess.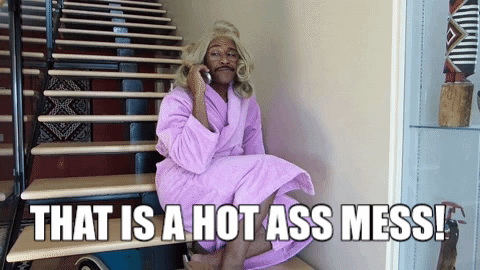 MOODBOARD + INSPIRATION
I'm working with a few major design inspirations for this room:
Old World Influence: Bring in some architectural interest and add a layer of historic quality without it feeling forced or tacky.
Modern English: Introduce woodwork and pattern inspired by traditional English design (without feeling "Grandma"). I've always had eclectic style that doesn't fit a single category, so I'm trying to bring ideas together in a clean way.
Art Deco Charm: As I've mentioned before, the house flipper who owned the house before us took out almost all of the historic details. I want to add some details that give a nod to the age of the house.
Elevated & Energetic: This has to be an exciting room to work in every day and a relaxing space in the evenings. I'm working on the right mix of colors, patterns, and layers to create a luxurious space where I'm actually happy to spend a lot of time in.
SETTING THE TONE
The offices of Studio Shamshiri (featured in Architectural Digest) are giving me life! How could you not want to work in such an amazing space?
I'm definitely digging the Styled Habitat offices for their amazing storage and presentation wall. It feels clean and modern without being cold and austere.
Here's where the den/family space comes back into focus. I want to create a zone that can be my "creative office" like how Neal Beckstedt did in his offices. It feels modern but also collected and comfortable and energetic.
Finally, the Shinola Hotel in Detroit has such a young and modern energy to it. I want to try and capture some of that in my office space to spark creativity each day.
NEXT WEEK
Whew! There's so much more to talk about, so next week I'm coming back to share the full design plan and materials with you. I'll also talk about how I'm going to solve the functional problems in the room. Work has already started so be sure to check in on Instagram to see how things are progressing! In the meantime, the other designers are getting going so click the logo below to see their room plans.