Have you ever gotten to a stage in a home project when you say, "what have I done!?" Well that's me in Week 3 of our One Room Challenge master bedroom design. We are past the point of no return, and it's going to get worse before it gets better. There's been some big progress in the bedroom (that's what she said 😏), but I've also been planning the closet and a few special details for the space. I have to lock them down now or they won't be finished in time for the final reveal. On the upside –  I managed to convince my husband, Sean, that the Crhacienda windows needed a new coat of paint outside. And guess what? HE ACTUALLY AGREED! I know what you're thinking…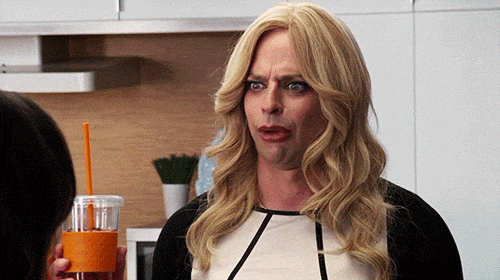 If you clicked through from the ORC site, howdy! I'm Shaun Crha (sir-ha), an interior designer in Long Beach, CA. You can see my previous One Room Challenge renovation here. My husband, Sean, and I are currently renovating our 1930 Spanish bungalow – the Crhacienda. Get it? Because my last name is Crha! 🙄🤣 We've already finished the following spaces: our dining room, laundry room, front garden, and a completely new guest house (the Casita). Thank you for joining us as we tackle our master bedroom makeover! If you're trying to catch up on everything be sure to visit my Week 1 post (before pictures, inspiration, and moodboard), Week 2 (design plan, progress, design concept).
EXTERIOR PAINT PROGRESS
Sean has already made some great progress updating the window trim to the new black color instead of the tired brown trim we had before. This set of doors opens right into the master bedroom, so it will be nice to have all of this part of the house done and we can move on to painting the other windows over time. I figured that if we're already going to invest our time and energy into the One Room Challenge, why not try to complete any other lagging projects while we're at it? There's some risk that it could turn into When-You-Give-A-Mouse-A-Cookie Syndrome, but I'm confident that our budget won't let these side projects take on a life of their own.
Historically, Sean has been my worst client. So I won't take you down the long and painful journey to get him to agree to the color I proposed. Suffice it to say that he likes the black trim now that's up since it helped modernize our 90-year old house. It's like opening UN trade negotiations whenever I want to do a project, so I was shocked that Sean was willing to paint outside this while I agreed to take on most of the work inside the bedroom.
MASTER BEDROOM PROGRESS
Let's talk about what's happening inside! If you were following along on my Instagram stories then you've seen the magic that is my new paint sprayer. We're painting the trim in Cedar Mountains by Benjamin Moore. It's a fantastic mix of green/gray/blue that took me more than a half dozen samples to finally get right. I got a lot of questions in my DMs on Instagram about the color, and I should warn you that it looks much different on camera than it does in person. In fact, I shared a controversial opinion in my latest IGTV video.
I don't know why I waited so damn long to get a paint sprayer. It takes some getting used to, and I definitely recommend using the test paper that was included so you can adjust the various settings before you use it on your project. I did make some mistakes but I fixed them quickly and eventually I got the hang of it. The biggest learning was how much preparation goes into protecting everything with tape, plastic, or drop cloths. I'm so glad I protected the beams from the overspray since I didn't really want to touch those up later. Since the wall are getting lime washed I wasn't worried about the overspray on them.
I don't usually do a lot of preparation before paint projects since over the years I've developed a steady hand using a brush. I rarely tape-off anymore since I can edge in freehand. The paint sprayer involved so many hours prepping the room first, but I couldn't have got the same smooth finish using a brush. The first coat took me a little over two hours, but the second coat only took me about an hour. Not a bad learning curve! In fact,  I can't wait to use the sprayer on another project.
SETTLE A DEBATE
I need you all to help settle a heated debate in the Crhacienda. Sean uses the built-in dresser in the closet, and I use a vintage 1940s dresser in the room. We can't agree on whether we should paint the vintage dresser in the trim color or if we should leave it as-is. You can see from the photo above that this isn't a museum quality piece of furniture and the wood isn't in the best shape. It has all the scratches, dings, dents, and fading that you would expect from something that's at least 80 years old.
I originally thought the aged finish added to the dresser's charm. Now that the rest of the room is going to be so fresh and new, will the dresser look dilapidated if I don't paint it? Sean thinks the wood adds warmth to the room, and I don't completely disagree. I think I can paint the dresser and compensate with other warm finishes. So this is where you all enter: I made this handy dandy slider to compare the wood vs. painted dresser. What do you think? Help us settle the debate by sharing your opinion in the comments below.
PAINT IT OR LEAVE IT ALONE?
MASTER CLOSET
Alright, it's time to let you all in on another little piece of the design I've been working on. The master closet is one of the most charming spaces in the whole Crhacienda with it's built-in dresser and sweet transom window. Historic homes often have details like this, and I'm sure the closet was more than sufficient for 2 adults in 1930. Fast forward 90 years and the closet doesn't even accommodate the wardrobe of 1 adult. With only a shelf, one hanging bar, and the dresser, we still end up using the other bedroom closets and our garage to hold all our stuff. I know, I know – this is definitely a #firstworldproblem but we're going to need the closet to work harder for us.
INSPIRATION
The closet is basically going to become the best room in the house by the time this One Room Challenge is finished. We use it every day and I want it to feel important. What are we doing in here? Pretty much everything. Take a look at the moodboard for this space below because she is serving you Parisian apartment, she's serving you refined elegance, she's serving you classy 1920s department store dressing room realness!
1. Carrera Marble Dresser Top | 2. Katie Hodges Design | 3. Vintage French Flush Mount Light | 4. Københavns Møbelsnedkeri | 5. Rondel glass window on Flickr | 6. Wallpaper | 7. Closet by Studio McGee | 8. Brass Picture Rail | 9. Closet in Architectural Digest
THE PLAN
Gosh darn it this closet will be functional AND pretty. Here's what we're working on:
Paint. Maybe I'll use my paint sprayer again!

Wallpaper. This'll be the first room to get it.

Marble dresser top. I'm trying to find a remnant like my countertop fabricator did for my laundry room ORC.

New dresser knobs. Something with vintage character. Goodbye boring stainless steel!

New smooth glides for the drawers. You can't see these, but they'll make such a difference everyday.

A leaded glass panel for the transom window. OMG just you wait!!!

Double the closet storage. We're replacing the original 1930's shelf and bar with a double rod organizer.

Picture rail. Because a room with natural light and wallpaper deserves some art too.

New lighting. Sean already has his eyes on a vintage French crystal boob light on Etsy.

The same old shoe rack. We can't have everything…with limited storage the shoe rack on the door will have to work.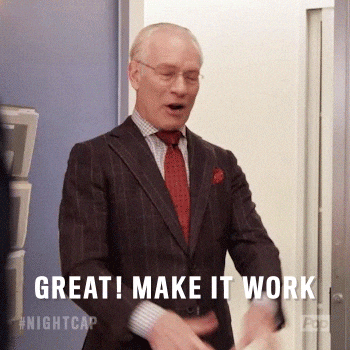 Coming up next week I hope to share with you all some fantastic progress in the closet as well as with the paint on the bedroom walls. For now, I'm going to leave you with a little glimpse into why I'm doing all of this work. Beautiful moments like this are making all this hard work worth it.
MY WONDERFUL ONE ROOM CHALLENGE SPONSORS AND COLLABORATION PARTNERS:
Faux Wood Beams by Barron Designs
Rug by Jaipur Living
Pillows & Throws by Pom Pom At Home
Limewash Paint by Portola Paints
Roman Shade by Select Blinds
Nightstands by Wisteria
DISCLAIMER: Wrensted Interiors contains some contextual affiliate links. I only recommend products or services I use personally and feel my readers will enjoy. All opinions are 100% mine.