I know you've all been waiting for it, so today's post is finally serving what you've been waiting for from our master bedroom makeover – THE DESIGN PLAN!!! Guys, I know that my portfolio has a lot of light, bright, and white rooms. But that's because they adapt to so many design styles and can easily evolve over time. But I'm ready to change things up and introduce more color into the Crhacienda. I personally love color, and I love when clients are excited to use color too. I've always held myself back in my own home because I know my taste changes frequently and color requires a commitment. I'm really going for it this time!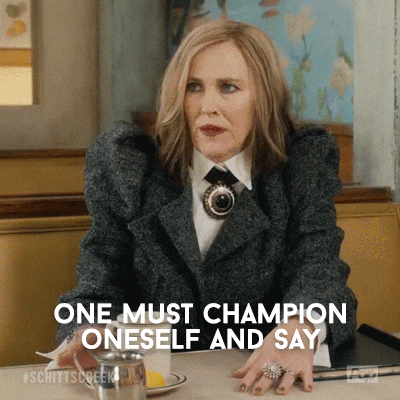 If you clicked through from the ORC site, howdy! I'm Shaun Crha (sir-ha), an interior designer in Long Beach, CA. You can see my previous One Room Challenge renovation here. My husband, Sean, and I are currently renovating our 1930 Spanish bungalow – the Crhacienda. Get it? Because my last name is Crha! 🙄🤣 We've already finished the following spaces: our dining room, laundry room, front garden, and a completely new guest house (the Casita). Thank you for joining us as we tackle our master bedroom makeover! If you're trying to catch up on everything be sure to visit my Week 1 post (before pictures, inspiration, and moodboard). 
MASTER BEDROOM
What does the room like like right now? Well…she's pretty much a clean slate. We found new homes for the nightstands, lamps, rug, and the headboard. Don't worry, everything went to friends through contactless porch pickup (thanks COVID-19 🙄). Now we have more free space in the house and garage!
Not everything is leaving the room though. I didn't give away the vintage folding chairs, however, they weren't working as a bench but they work great as extra seating when we entertain. I'm also planning on reworking the natural linen drapery panels so I'll share that in a later post. Finally, that little vintage dresser on the left is going to get a new DIY lease on life.
From the beginning I was in love with the idea of dark trim in the room, but I also knew it would take a lot of preparation. If you watched my Instagram stories and my saved ORC highlights then you saw how long it time it took me to tape off the windows to get ready for paint. Our original 1930 wood windows are lovely and romantic and beautiful and also a huge pain in the ass. They're all functional except one fixed panel in the room, so that means a lot of painting the edges with the windows open. I knew if I took shortcuts during the preparation that I would regret it later. I've been teasing the new trim color on Instagram stories all week and it looks so good already you guys.
FURNITURE PLAN
When you look at the floor plan, there's so many doors and windows that there's really no other wall for the bed to be. I'm not complaining at all, because I love how the bed looks onto the garden. It's absolutely lovely to sit in there on the weekends and look out. We've been training a gorgeous bougainvillea to hang over the bedroom porch because it's part of that Southern California Spanish Bungalow fantasy.
INSPIRATION
In last week's post I shared my material inspiration. I'm going to elevate the space by adding some old world influence + dash of Morocco + an old English study vibe. I want to create some small gallery collections of art and objects that Sean and I have collected on trips. I know this sounds like a lot, but I promise it  will all come together. Get a load of this moodboard!
1. Arent & Pyke | 2. Flack Studio | 3. Original Photography by Shaun Crha | 4. Reath Design | 5. Original Art by Jamie Tablason | 6. Bauwerk | 7. Københavns Møbelsnedkeri | 8. ETC.etera | 9. The Nomad Hotel DTLA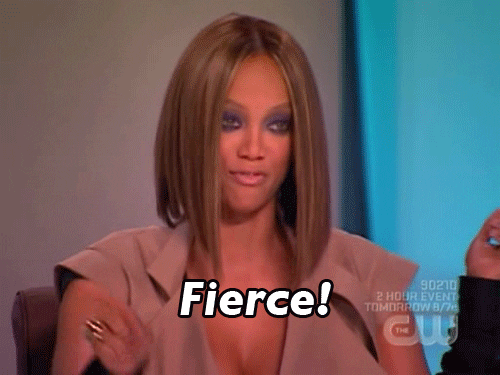 PROGRESS
I sourced the faux wood beams in the room from Barron Designs who is now one of my partners. Before anyone else asks again – yes, the beams are fake! They're made of high quality foam that is formed and stained to look like wood. I documented how they were installed over on my Instagram stories and saved them in my highlights. They're pretty freakin' fantastic and were even easier to work with since they're light weight. The beams were ideal for our old house since I didn't have to worry about adding too much weight to our old plaster ceilings or paying an engineer to tell us if our rafters could hold the weight.
Honestly, if we had to stop after the beams went up I would have been happy. It immediately changed the atmosphere and energy in the room, making it feel cozy and intimate. In a future post I'll share the exact beam style and finish I used. What I can share right now is that I used the 4″ high 6″ wide beams since we have 8.5 ft. ceilings. The shorter height kept the ceiling from feeling too low, but the 6″ width felt beefy/significant enough for the scale of the room. They look like they were original to the house!
DESIGN CONCEPT
So where is this all going? Only the most amazing and glamorous master bedroom makeover EVER! Feast your eyes on this gorgeous rendering. Go ahead, live the fantasy and let it soak in until next week's post where I'm going share more progress, plans for the master closet, and even some details and sources for the new furniture and accessories in the room. IT'S GOING TO BE FAB!!!
MY WONDERFUL ONE ROOM CHALLENGE SPONSORS AND COLLABORATION PARTNERS:
Faux Wood Beams by Barron Designs
Rug by Jaipur Living
Pillows & Throws by Pom Pom At Home
Limewash Paint by Portola Paints
Roman Shade by Select Blinds
Nightstands by Wisteria
DISCLAIMER: Wrensted Interiors contains some contextual affiliate links. I only recommend products or services I use personally and feel my readers will enjoy. All opinions are 100% mine.