It's week 4 of the Fall 2020 One Room Challenge and I can see the light at the end of the tunnel. We're halfway through my home office makeover for the Fall 2020 One Room Challenge, and boy, do I have a Week 3 update for you! Here's what I've learned from the last few weeks of sharing this room with all of you – you're really not into the framing, electrical, and drywall phases of a project. 🤣  And you know what? Neither am I! When I started this makeover in the middle of August I really thought I would be done in a month. Famous last words. 🙄  After so many delays and setbacks during every phase, I'm so ready to get back into my home office and back to work at full steam. This week I'm sharing the more exciting parts of what will be installed for the finished design.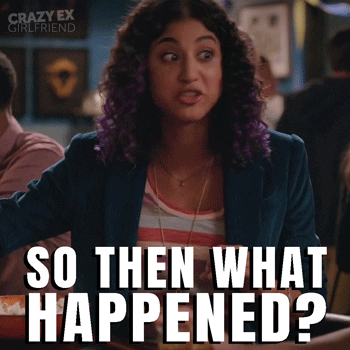 GET CAUGHT UP
If you clicked through from the ORC site, howdy! I'm Shaun Crha (sir-ha), an interior designer in Long Beach, CA. Check out my previous One Room Challenges for my laundry room and primary bedroom renovations. My husband, Sean, and I are currently updating our 1930 Spanish bungalow – the Crhacienda! We've already finished the following spaces: our dining room, laundry room, front garden, our bedroom, and a completely new guest house (the Casita). Thank you for joining us as we tackle my home office makeover! If you're trying to catch up on everything be sure to visit my Week 1 post (before pictures, inspiration, and moodboard), Week 2 (design plan, demo progress, electrical), Week 3 (setbacks, paint, and starting custom pieces). 
FINALLY, PROGRESS!
I know this is mainly a cosmetic change in the room, but the color of the new sofa cover and the pattern on the custom upholstered ottoman really bring the room fill to life. I shared my new sofa cover from Bemz on Instagram, it's a gorgeous rust velvet color and I'm OBSESSED. The ottoman fabric is from Claremont, and I had it custom made by my upholstery shop. It came out so beautiful! I promise you'll see more of both later.
CABINETS & COUNTERS
As if the new colorful furniture wasn't enough, we finally got the cabinets and counters installed this week too. If money was no object I would have had custom white oak cabinets made. Instead, I ordered these vinyl cabinets from a local cabinet distributor. They're a great compromise on price, with only a little sacrifice on the finished look. Lucky for me, one of their available finishes was in this color that is very close to real white oak. Next week I'll be installing the new Schaub & Company hardware on the cabinets. They sponsored some of the most beautiful bronze pulls and knobs for this project.
CARPET
I'm not finished yet either. I strong-armed my husband into helping some more when our new Flor carpet tiles were delivered. If you've never used Flor before, they're pretty cool because you can create your own design, size, and shape. Since they're all separate tiles you can easily pull one up to clean it without having to pull the entire rug out. For my home office makeover, I wanted something that felt warm and elevated, so I went with their Suit Yourself pattern in Raffia. We laid it in a parquet pattern so each tile runs a different direction and adds some visual interest. We installed it to look like wall-to-wall carpet with just a little cutting. Now we're not staring at our old, damaged, uneven, and desperately aged original hardwood floors. I know how weird it seems to cover hardwood floors, but this transformation is magical.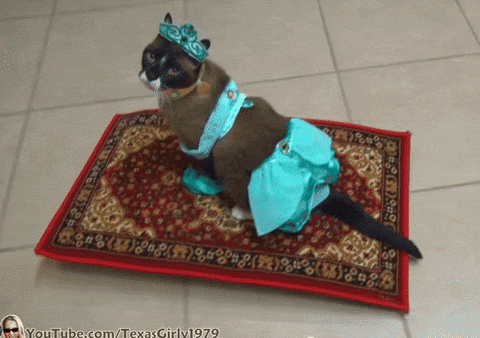 LIGHTING
My electrician was back this week to install the lighting sponsored by Hudson Valley Lighting. Check out my Instagram highlights for all the fixtures because I'm serving you Art Deco movie house vibes. And of course, every single fixture in the room is on a dimmer.
WORK FROM HOME
I've partnered with Surfacing Solution and TableLegs.com to bring my desk area together. Surfacing Solution has the most beautiful white oak half-round tambour panelling and it's going to be the perfect backdrop to the barrel vault. TableLegs.com provided the most gorgeous white oak table top to use for the desktop. I've got so much more to plan here included floating shelves made of… you guessed it! More white oak!! 🤣
STILL ON THE LIST
I'm still crossing my fingers that the window treatments and the drapery hardware arrive in time for the final reveal. And if that wasn't enough I have to spend some time working on the art for around the TV, above the sofa, and above the desk. There's tons of little stuff like hanging my pin board and white board, and installing the cabinet hardware.
THANK YOU TO MY PARTNERS
I'm working with some incredible sponsors and partners for this room and I owe them a huge thank you for making this project possible. DISCLAIMER: Wrensted Interiors contains some contextual affiliate links. I only recommend products or services I use personally and feel my readers will enjoy. All opinions are 100% mine.